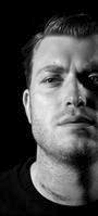 The Starter Kits
After over a decade of playing bass and drums with Tony Tidwelll, The Low Lows, Lona, The Late BP Helium and more, Mikey Dwyer began writing and recording his own songs. He completed his first batch of songs, Dragging the Weight Around, in 2005. "The Whitest Lie," a track from this 11 song demo, was recently released on Return To The Ruins, an EC Ruins Records compilation.
Dwyer began writing and recording Backsliding Baby while recovering from multiple back surgeries. He wrote, performed and recorded all tracks in his home in Athens, GA. The album features backing vocals by the likes of Clay Leverett (Bright Eyes, Lona, Now It's Overhead) and Chris Ellenburg (Tony Tidwell, Southern Bitch, Six String Drag). Derek Almstead (Of Montreal, Elf Power, Circulatory System) of Pixel Studios helped with the mix. "Into The Night", a track from Backsliding Baby, was selected for the AthFest 2007 CD released on Ghostmeat Records.
In 2008, Dwyer put together a band, The Starter Kits, which consists of bassist/vocalist Jamie Coulter and drummer/vocalist Dan Orchik. The band is currently in the studio working on a new material.
---
The Starter Kits
Backsliding Baby

Released in 2008

Mikey Dwyer is an accomplished musician from Athens, GA. He is the bassist for Tony Tidwell & The Scalded Dogs and drummer for Lona. Backsliding Baby is Dwyer's debut as a singer/songwriter.

Side A
1. I Don't Stand A Chance
2. Backsliding Baby
3. Ghost
4. All The Time
5. Shame Shame Shame Shame


Side B
6. Riding The Ways
7. Into The Night
8. Nothing To Me
9. Let Me Sleep
10. Take Me Back